PAUL PEARSALL, Ph. D.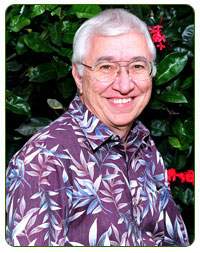 1942-2007
[ Dr. Pearsall was hospitalized for some tests, due to be discharged, became unresponsive and died of a spontaneous intracerebral hemorrhage July 13, 2007. ]
Dr. Pearsall's mission in life was to teach by sharing his and others research and theories that were not easily available to the general public. He questioned and wanted others to question the source of new research as well as commonly held but unsubstantiated beliefs particularly in the areas of self-help, psychology and medicine.
Dr. Pearsall was richly rewarded for his work. He received many awards and accolades but he treasured most the personal stories from those whose lives he touched through his work.
It is hoped that Dr. Pearsall's work will live on through you.